420 vacations are becoming increasingly popular as more destinations around the world embrace the legalization of cannabis. These unique travel experiences cater to both recreational and medical cannabis users who want to enjoy cannabis-friendly accommodations, dining, and activities during their trips. Whether you're looking to explore the vibrant cannabis culture in an urban setting or seeking a peaceful retreat surrounded by nature, 420 vacations offer a wide range of options to suit your preferences.
As cannabis tourism continues to grow, the industry has developed various travel packages and experiences to cater to the diverse interests of its consumers. From educational tours about the cultivation and processing of cannabis to cooking classes showcasing the culinary uses of the plant, 420 vacations provide numerous opportunities to deepen your understanding and enjoyment of this versatile herb. Additionally, many cannabis-friendly accommodations offer exceptional services and amenities, ensuring that guests have a comfortable and memorable stay.
Key Takeaways
420 vacations cater to both medical and recreational cannabis users, offering a variety of cannabis-friendly experiences and accommodations.

The growing cannabis tourism industry provides travelers with a range of unique activities, including educational tours and culinary experiences.

Guests can expect exceptional services and amenities from various cannabis-friendly accommodations, ensuring a comfortable and unforgettable trip.
Exploring 420 Vacations
Denver Cannabis Experience
Denver, the capital of Colorado, is known for its thriving cannabis culture. 420 vacations in Denver provide tourists with a variety of marijuana-focused experiences, including dispensaries, cannabis-themed hotels, and guided tours. Visitors can partake in cannabis cooking classes, visit grow operations, and attend a variety of events and festivals celebrating the plant. Be sure to check out dispensaries like Native Roots and Euflora for an exemplary dispensary experience.
California and Beyond
California, particularly Los Angeles and San Diego, offers an incredible range of 420 vacations options. As a west coast state, California is known for its relaxed attitude towards cannabis and high-quality products. There are various cannabis-friendly accommodations, such as Bud and Breakfast, and cannabis-infused dining experiences. Visitors can also take advantage of an array of cannabis dispensaries including options like MedMen and The Pottery.
Washington and the Northwest
Washington, along with Oregon, is another popular west coast destination for 420 vacations. Recreational marijuana use is permitted in both states, and the cities of Seattle and Portland offer a wide variety of cannabis-related experiences. Explore Seattle's dispensaries like Uncle Ike's and Have a Heart, or visit Portland's unique cannabis events and dispensaries such as Nectar and Farma.
Relaxing in Nevada
Nevada, particularly Las Vegas, is becoming a popular destination for 420 vacations due to the legalization of recreational cannabis. Sin City now offers cannabis-friendly lodging, unique dispensaries such as Planet 13 and The Apothecarium, as well as cannabis-themed tours and events. Las Vegas provides a lavish and exciting atmosphere for an unforgettable 420 vacation.
The 420 Friendly Accommodation Experience
The 420 friendly accommodation market has grown significantly over the years, offering a variety of lodging options for cannabis enthusiasts. These accommodations often cater to travelers who wish to indulge in marijuana during their vacations, providing a comfortable and welcoming environment.
One popular type of cannabis-friendly accommodation is the bud and breakfast, which offers a unique and homey experience for travelers. Similar to traditional bed and breakfasts, these establishments provide a cozy atmosphere where guests can connect with fellow marijuana enthusiasts while enjoying their stay.
For those seeking more traditional lodging options, there are numerous 420 friendly hotels available. These cannabis-friendly accommodations often provide designated smoking areas, cannabis-infused room service, and even in-house dispensaries for added convenience. This ensures that guests can enjoy their marijuana experience in the comfort of a hotel setting.
Vacation rentals have also embraced the 420-friendly movement, with platforms like HiBnb and Inndica curating cannabis-friendly listings. These rentals, which range from private homes to entire mansions, offer a more personalized and private experience for marijuana enthusiasts.
Affordability is an essential consideration for many travelers, and the 420-friendly accommodation market caters to various budget ranges. From affordable vacation rentals to luxury marijuana mansions, there is an option to suit everyone's needs.
In conclusion, the 420-friendly accommodation scene offers diverse and enjoyable experiences for cannabis enthusiasts. Whether you prefer the intimate setting of a bud and breakfast, the convenience of a 420-friendly hotel, or the privacy of a vacation rental, you'll find a suitable lodging option to enhance your marijuana vacation.
Experiencing Cannabis Culture
Cannabis culture has evolved significantly over the years, leading to a rise in cannabis tourism. One fascinating aspect of this cultural shift is the emergence of 420 vacations, which offer tourists the chance to explore and experience cannabis in a unique and immersive way.
These 420 tours often include visits to local dispensaries, providing a firsthand look at the industry and the products offered. Some tour companies, like MY 420 tours, offer marijuana experiences for those interested in learning more about cannabis cultivation, consumption, and culture.
Denver, Colorado is a popular destination for cannabis tourism, as the city is home to numerous dispensaries and cannabis-related experiences. In Michigan, cities like Ann Arbor boast their own thriving cannabis scenes, offering visitors opportunities to explore local dispensaries and indulge in various cannabis-infused products.
Beyond simply visiting dispensaries, cannabis culture enthusiasts can participate in a range of cannabis tours and experiences. These may include marijuana-themed cooking classes, cannabis-infused spa treatments, and even cannabis festivals, such as the Mile High 420 Festival.
The rise of cannabis tourism demonstrates that there is a growing interest in the lifestyle and culture surrounding cannabis. As this trend continues to evolve, more destinations and immersive experiences are likely to emerge, catering to those who seek a unique and memorable encounter with this intriguing plant.
Cannabis Dining and Activities
The 420 vacations offer visitors a unique and memorable experience with various dining options and activities centered around cannabis. There is something for everyone, from cannabis-infused meals to more holistic approaches like ganja yoga and cannabis-infused massages.
Cannabis-infused dining has become increasingly popular, with skilled chefs incorporating marijuana into their dishes. These culinary experts create tasty and innovative meals while ensuring proper dosage for an enjoyable experience. Some tour companies, like My 420 Tours, even offer four-course marijuana dinner experiences.
In addition to delicious meals, tourists can visit 420-friendly bars where they can socialize with like-minded people. These establishments allow the consumption of cannabis and invite patrons to relax, unwind and savor cannabis-infused beverages alongside regular drinks.
Ganja yoga has gained popularity as an activity that combines the relaxing effects of cannabis with the practice of yoga. This unique fusion helps enhance spiritual, mental, and physical well-being as participants stretch and meditate, under the calming influence of cannabis.
For those seeking a more hands-on experience, cannabis cooking classes provide an opportunity to learn new culinary skills with a cannabis twist. Led by knowledgeable chefs, these classes teach the art of making various cannabis-infused dishes that guests can enjoy and recreate at home.
Finally, the combination of cannabis and wellness activities extends to the spa industry, with cannabis-infused massages becoming a sought-after service. Skilled therapists use cannabis-infused oils to provide relaxation, pain relief and stress reduction, enhancing the overall massage experience.
In summary, 420 vacations offer a unique array of cannabis dining options and activities, from delectable infused dishes and social bars to therapeutic experiences like ganja yoga and massages. These experiences cater to a wide range of preferences, allowing visitors to fully immerse themselves in the world of cannabis culture.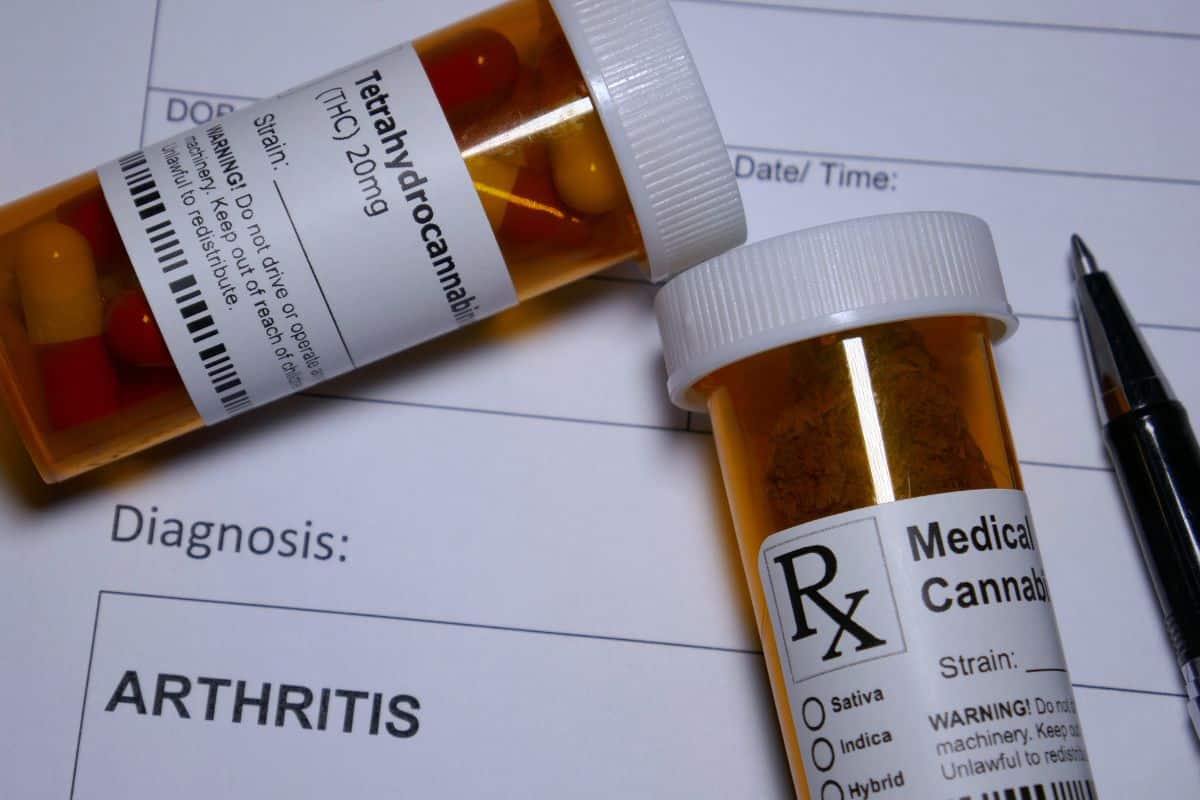 Medical and Recreational Aspects of Cannabis
Cannabis, commonly referred to as marijuana, has been legalized in various forms across the United States. As of now, 18 states have legalized recreational cannabis, while a larger number of states allow for medical use. This has resulted in the growth of "420 vacations" – trips that cater specifically to tourists interested in experiencing cannabis products and culture.
Recreational marijuana has become a popular option for those who enjoy the psychoactive effects of cannabis without requiring a medical card or any specific medical need for its use. Recreational cannabis products are usually designed for enjoyment and relaxation, coming in various forms such as joints, edibles, and concentrates.
The medical aspect of cannabis is quite different from recreational use. To access medical marijuana in states where it is legalized, users must possess a medical card obtained through a physician's recommendation. The conditions that may qualify for a medical card vary by state but generally include chronic pain, epilepsy, cancer, and multiple sclerosis, among others.
Medical cannabis products are often formulated with a specific balance of cannabinoids like THC and CBD. This balance is designed to offer the desired therapeutic effect with fewer adverse side effects. For example, products with a CBD: THC ratio of around 2:1 (±1.4) may potentiate some of the THC side effects. Medical marijuana can also be used to manage symptoms of various diseases, such as relieving pain, reducing inflammation, and improving sleep quality.
420 vacations cater to both the recreational and medical marijuana users by offering attractive packages, including visits to dispensaries and cannabis-related tours. For example, MY 420 tours in Colorado provide options for tourists interested in experiencing the state's cannabis culture. Such trips allow visitors to gain insight into the different aspects of cannabis while enjoying a unique vacation experience.
However, it is important to remember that while cannabis tourism continues to grow, state or country laws and regulations still apply. Travelers are encouraged to verify local regulations and policies before planning a 420 vacation to avoid any legal complications.
Cannabis Travel Packages
Cannabis travel packages are an emerging trend in the tourism industry, catering to those interested in exploring marijuana culture and consumption in a legal and controlled environment. These packages often include a variety of services and experiences, from tours of dispensaries and grow facilities to cannabis-themed accommodations and events.
One popular option for cannabis enthusiasts is the My 420 Tours in Denver, Colorado. Priced at $1,295 for a three-day package, it offers a comprehensive sampler tour of the city's cannabis scene, excluding airfare.
Some highlights of cannabis travel packages include:
Visiting top-rated dispensaries, where you can take advantage of dispensary coupons for discounted cannabis products

Airport transportation and a private driver to ensure a comfortable and stress-free experience

420-friendly accommodations, such as "bud and breakfast" inns and hotels, which cater specifically to cannabis users

Cannabis-themed activities, like cooking classes and grow facility tours, to deepen your understanding of marijuana cultivation and consumption

Participation in local cannabis events and festivals, allowing you to immerse yourself in the unique culture of each destination
When considering a cannabis vacation package, it's essential to keep in mind any legal restrictions and guidelines to ensure safe and responsible consumption. Cannabis laws vary between states and countries, so familiarizing yourself with local regulations is a crucial part of planning your trip.
Cannabis travel packages provide a unique opportunity to explore the world of legal marijuana in a controlled and immersive environment. Whether you're a seasoned cannabis user or simply curious about the burgeoning industry, these packages offer a chance to enjoy a one-of-a-kind vacation experience.
Frequently Asked Questions
What are the best 420 friendly destinations?
There are many destinations around the world that are 420 friendly, offering a welcoming atmosphere for cannabis enthusiasts. Some popular choices include Amsterdam in the Netherlands, Denver in Colorado, Toronto in Canada, and Barcelona in Spain. These cities often have cannabis-friendly establishments and relaxed laws regarding marijuana consumption.
Where can I find 420 friendly accommodations?
Many cities with 420-friendly environments also have accommodations catering to cannabis enthusiasts. Websites like Bud and Breakfast specialize in connecting travelers with 420-friendly lodging options. You can also find 420-friendly accommodations on mainstream booking sites by checking the property's description and policies.
Are there any cannabis-friendly tours and activities?
Yes, there are plenty of cannabis-friendly tours and activities available in popular cannabis tourism destinations. Denver, for example, offers various cannabis tours that take you to dispensaries and growing facilities. Similarly, Amsterdam has coffee shops that allow marijuana consumption, as well as walking tours focused on the city's cannabis culture.
What's the best time of year to take a 420 vacation?
The best time for a 420 vacation depends on the destination and your personal preferences. Climate and weather patterns differ across the globe, so consider these factors when planning your trip. Additionally, many cities host cannabis-related events and festivals throughout the year, such as Denver's 4/20 Rally in April and Amsterdam's Cannabis Cup in November. Planning your vacation around these events can enhance your experience.
What should I pack for a 420 friendly trip?
When packing for a 420 friendly vacation, consider bringing essentials such as a portable vaporizer, grinder, and odor-proof storage containers for any cannabis products you might purchase during your trip. Don't forget to pack necessary charging equipment for electronics and remember any prescription medications. Familiarize yourself with local laws and customs to avoid bringing prohibited or restricted items.
Are there any 420 events or festivals?
Numerous 420 events and festivals take place throughout the year, celebrating cannabis culture and offering unique experiences for attendees. Notable events include Denver's 4/20 Rally, Amsterdam's Cannabis Cup, and Toronto's Global Marijuana March. These events often feature live music, food vendors, educational sessions, and opportunities to partake in cannabis with like-minded individuals.